It is not always easy to find the right company when you are looking for a secure board portal provider for your corporate needs. One of such companies is Azeus Convene. It is known for being a winner of multiple awards due to the provision of trusted software technologies that are used by boards of directors worldwide. The software offered by the company is oriented at the specific needs of organizational leaders providing them with the fullest regulatory control over the scheduled meetings and appointments. This refers to not just pre-meeting preparatory work, but also the document sharing process after the meeting.
About Azeus Convene
The software of the company is most commonly used for gathering, organizing and sharing files among board members and other interested parties. The company remains popular with various organizations worldwide such as the following:
Banks;
Governmental bodies;
Healthcare institutions;
Non-profit organizations.
It provides its services to businesses located in more than 80 nations of the globe. The company boasts of having 25 years of experience in the sphere of software development. This is what allows it to maintain a high level of security and ensure maximum user safety.
Features
This company is a globally recognized provider of board portal solutions. Their software is characterized by the following features:
Action tracking system;
Board meeting preparation;
Agenda regulation;
Internal meeting preparation;
Management of files;
Room booking system;
Post-meeting management tools;
Scheduling of meetings;
Voting regulation, etc.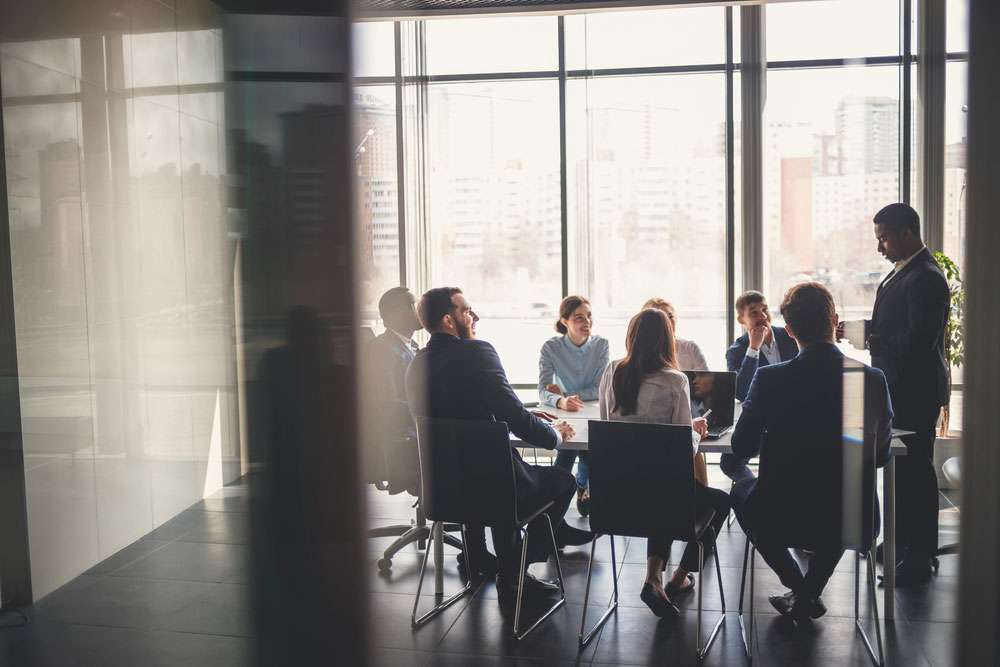 The ability to perform not just pre-meeting management but also control other stages of the process makes Azeus Convene stand out compared to the rest of providers on the market. It is an advanced board portal provider that offers convenient solutions to the management of the entire meeting process. This saves considerable costs as well as much time and effort of users. The company's goal is to support the needs of the boards in terms of meeting preparation and post-meeting work. This facilitates good governance of different businesses.
Pros and Cons
Despite numerous advantages of Azeus Convene as a provider of boardroom solutions, it also has its downsides. Perhaps the major drawback is that it offers limited individual training capabilities. Unlike other providers on the market, it does not provide unlimited user training to its users. However, this drawback seems insignificant compared to the numerous benefits offered by the company. Its technologies are easy-to-use and highly intuitive, which means that you will hardly wish to go beyond ordinary user training sessions.
Verdict
Azeus Convene has a strong advantage over its competitors as it offers user-friendly board portal solutions and provides all the necessary support to users. It gives users a chance to securely manage documents, regulate access to files and prepare for the meetings using any preferable device. All this makes it a trusted provider of corporate meeting management software globally.